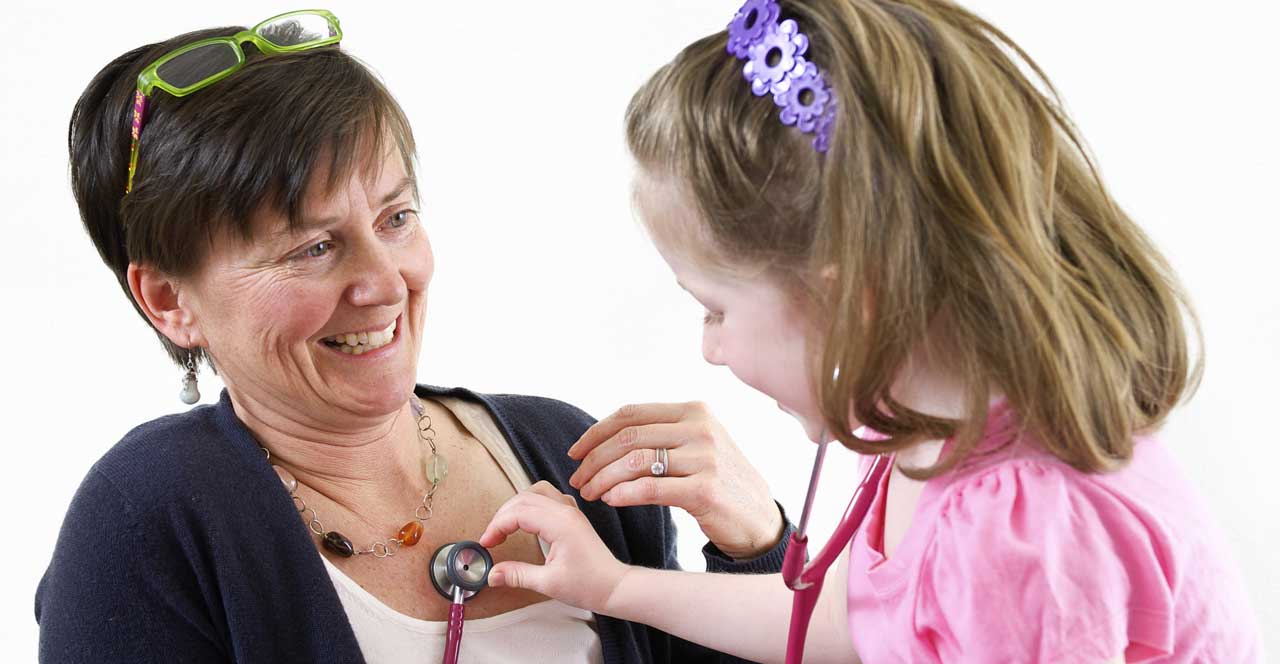 BRING YOUR CHILD IN FOR THEIR WELL-EXAM EVEN WHEN THEY'RE FEELING FINE
One of the most important things you can do for your child's general health is to maintain a regular schedule of preventive health check-ups, called well-child checks or well-child exams. Regular checkups are important for monitoring your child's health and child's development.
Well-child visits are covered by most healthcare plans and give you valuable, one-on-one time with your child's doctor to assess your child's development. Even if your child feels fine, they should see their primary care provider for their annual exam. These types of exams are conducted in a relaxed setting where you and your child can ask questions, discuss health concerns, and maintain a relationship with your primary care provider. 
During the annual exam, your child's pediatrician will track your child's growth and developmental milestones. In younger children, they will assess measurements such as your child's height, head circumference, and body mass index. They will administer vision screenings, behavioral assessments, and planned immunizations. Some of these screening tests can allow for early detection of medical conditions, identify health problems, and provide other useful health information. Well-exams can be scheduled up to two months in advance. (We encourage you to plan ahead to see the health care provider of your choice.)
It does get very busy during the back-to-school season, so it's beneficial to schedule your regular visits and annual exams with your healthcare provider in the early spring or late fall. 
A PARENT OR GUARDIAN MUST BE PRESENT AT ANNUAL Checkup WELL-EXAMS OF PATIENTS 14 YEARS OR YOUNGER.
A parent or guardian is required to accompany young children 14 years or younger to the child's annual well-exam. The provider will inform the parent or guardian about the health of the child, discuss health issues important to the patient, and in some cases, COPA must receive permission to administer care. Learn more about well exams and our child health care by giving us a call.
SPORTS PHYSICALS
If your child is participating in high school sports or other activities which require a medical release, a sports assessment physical can be included with your annual well child visit at no additional fee. Be sure to call COPA and check on your covered benefits prior to the appointment regarding a sports physical examination. Check this link for more info.

Do you need the
Oregon Health Plan?
2 – 5 days (newborns)
10 – 14 days (2 weeks)
6 – 8 weeks
4 months
6 months
9 months
12 months
15 months
18 months
2 years
2 1/2 years
3 years
​Annually thereafter through their 18th birthday. Teen sports physicals are included in the well exam, if needed.
Most insurance plans cover 100% of the cost of annual well exams.
With newborns, a COPA Patient Advocate may meet with you in the hospital before you are discharged to plan your first well-baby visits. If you are not having your child at St Charles Birthing Center, or for some reason you do not meet with the COPA representative before you go home, please contact COPA as soon as your baby is born to plan your first baby exam within 2 – 4 days after your child's birth.
At each well-child checkup, there is an age-appropriate pre-visit questionnaire that focuses on child development milestones, nutrition, safety, emotional well-being, and other recommendations. That questionnaire is part of the exam and discussions with parents.
Typically starting at age 13, our pediatricians will dedicate time during the office visit to speak one-on-one with teenagers without their parents in the room. This gives the older patient a chance to develop a closer bond with their doctor that allows for better communication about risks or behaviors that could put their health at risk. Learn more about
COPA's privacy policy with teens.
At the age of 15, by Oregon State law, adolescents become active participants in their own medical decisions. Therefore, COPA requires patients 15 years and older to sign an authorization form in order for anyone else to access their medical history. It's important for teens to stay up-to-date with
recommended immunizations
and get the latest information and health services for communicable diseases, prevention, and treatment.
If you have any questions please give us a call.