Visiting Pediatric Specialists
Visiting Pediatric Specialists
Sometimes children have medical conditions requiring diagnosis and treatment by pediatricians with specialized training and deep experience in focused areas of medicine. Most pediatric specialists in Oregon practice in Portland at one of several children's hospitals, which can be a burden on local families who must travel for their visits.
To help our patients and keep families at home, COPA partners with Portland hospitals, Randall Children's Hospital at Legacy Emanuel and Doernbecher Children's Hospital at OHSU. As a result of our hosting relationship, the specialists listed below travel at regular intervals to Bend to see patients at COPA's Northwest Crossing location.
If you would like to schedule an appointment with these physicians, please call the phone number for that physician at their Portland medical office. COPA does not schedule appointments for these providers, however, our physicians may refer a patient to a specialist below, based on the patient's medical needs.

Do you need the
Oregon Health Plan?
Developmental Pediatrics - OHSU - Brian Rogers, MD
Dr. Brian Rogers of Doernbecher Children's Hospital at OHSU specialize in pediatric physical and behavioral developmental delays, disorders and conditions. 
Phone: 503-494-8312
Pediatric Surgery | Plastic Surgery - Drs. Gingalewski and and Zarella
Board-certified in pediatric surgery, Dr. Gingalewski is the medical director of Randall Children's Hospital surgical services. She completed her surgical residency at Yale-New Haven Hospital and pediatric surgical fellowship at JW Riley Hospital for Children in Indianapolis. She moved to Portland from Washington, DC, where she was an associate professor of surgery and pediatrics at Children's National Medical Center. Her clinical interests include congenital abnormalities of the newborn and thyroid disease. She enjoys hiking, swimming, jogging and spending time with her three children.
Dr. Christopher Zarella specializes in pediatric plastic surgery.
Phone: 503-413-4300
Fax: 503-413-5301
Pediatric Surgery - Dr. Kimberly Ruscher

Dr. Ruscher has been with PeaceHealth Pediatric Surgery since 2013. She was part of the first graduating class of Florida State College of Medicine, then completed General Surgery residency at University of Connecticut and Fellowship at Connecticut Children's. She aims to provide high-quality surgical care for the full range of pediatric surgical conditions.  Special areas of interest include chest wall deformities (including for adult patients), congenital disorders, hernias, abdominal pain, emergency and neonatal surgery. She sees patients at PeaceHealth Medical Group locations in Springfield, Corvallis, and Bend, and at Shriner's Hospital in Portland. She enjoys gardening, cooking and quality time with her husband and children.
Phone: 
Fax: 
Pediatric Hematology-Oncology - Ronald Prauner, MD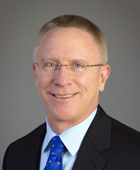 Dr. Prauner is a board-certified pediatric hematologist-oncologist and pediatrician. He earned his medical degree from the University of Nebraska College of Medicine, and completed his internship and residency in pediatrics at Tripler Army Medical Center. He earned his fellowship in pediatric hematology-oncology at Walter Reed Army Medical Center. During his 25-year career as a U.S. Army physician, Dr. Prauner received the Surgeon Generals A Proficiency Designator for Pediatric Hematology-Oncology and was inducted into the Order of Military Medical Merit. Some of his clinical interests include neuroblastoma, transfusion medicine and pediatric leukemia.
Phone: 503-276-9300
Fax: 503-276-9351
Pediatric Rheumatology - Andrew Lasky, MD
Dr. Lasky is a pediatric rheumatologist at Randall Children's Hospital at Legacy Emanuel. Dr. Lasky earned a medical degree from the University of Illinois College of Medicine in Chicago. He then completed both his pediatric residency and pediatric rheumatology fellowship at Indiana University Medical Center and Riley Hospital for Children in Indianapolis, Indiana. After fellowship he spent 4 years at the University of Minnesota in Department of pediatrics and then moved on to Children's Mercy Hospital in Kansas City Missouri. After 13 years there, he and his wife decided to move the family to Portland Oregon, where they have already experienced many of the natural wonders that living in the Northwest affords.
Phone: 503-413-3930
Fax: 503-413-3948
Pediatric Eating Disorders - Naghmeh Moshtael, MD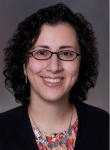 A board certified pediatrician, Dr. Moshtael is also a fellow of the American Academy of Pediatrics. She completed her pediatric residency at OHSU and served as Chief Resident there until joining Randall Children's Hospital in 2006. She became Kartini Clinic's first full partner in 2009. The Kartini Clinic is a medical and mental health treatment facility dedicated exclusively to the treatment of eating disorders in children and young adults. Dr Moshtael holds a master's degree in international studies and community health development. She is the proud parent of a daughter, and her hobbies include gardening, knitting and traveling.
Phone: 503-249-8851
Fax: 503-282-3409
Pediatric Nephrology - Sharon Su, MD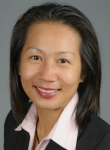 Dr. Su is board-certified in pediatrics and pediatric nephrology. She is the medical director of the Pediatric Nephrology Clinic at Randall Children's Hospital. Dr. Su completed medical school at Tufts University School of Medicine and her residency through the Warren Alpert Medical School of Brown University Pediatrics Residency Program. She completed her fellowship through the Stanford University Pediatric Nephrology Fellowship Program. Her clinical interests include dialysis, hypertension, chronic kidney disease and kidney disease with urological abnormalities.
Phone: 503-413-3926
Fax: 503-413-3927
Pediatric Gastroenterology and Nutrition - Drs. Colson and Moyer
Dr. Steven Colson is a pediatric specialist at Randall Children's Hospital. His clinical interests include inflammatory bowel diseases, eosinophilic esophagitis, celiac disease, and many other areas of pediatric gastroenterology and hepatology. He is actively involved in the Improve Care Now quality improvement collaborative for inflammatory bowel diseases in the Legacy Health Clinic. Dr. Colson completed his pediatric residency at Children's Hospital Los Angeles in 2008. He then spent three years completing a fellowship in Pediatric Gastroenterology, Hepatology and Nutrition at the Children's Hospital Colorado at the University of Colorado. He also earned a Master of Science in Clinical Sciences degree at the University of Colorado during that time.
Other specialists for Pediatric Gastroenterology include Dr. Kathryn Moyer, also with Randall Children's Hospital.
Phone: 503-276-6138
Fax: 503-276-6148
Pediatric Hematology-Oncology - Jason Glover, MD -
Dr. Jason Glover is a pediatric hematologist-oncologist with Randall Children's Hospital's Cancer and Blood Disorders Program. His clinical interests include solid tumors (including Neuroblastoma, Osteosarcoma, Ewings Sarcoma and other rare solid tumors), new and experimental therapeutics, leukemia and sickle cell disease. 
Phone: 503-276-9300
Fax: 503-276-9351
Pediatric Hematology-Oncology - Nameeta Richards, MD
Dr. Nameeta Richard is board certified in pediatric hematology oncology. She has an interest in Blood Disorders, Cancer, Clotting Disorders, Germ cell tumors, Hemoglobinopathies, Histiocytosis, Leukemia, Lymphedema, Neuroblastoma, Soft Tissue Sarcomas, Tumors, Wilm's Tumor.
Phone: 503-276-9300
Fax: 503-276-9351
Pediatric Pulmonology - John McQueston, MD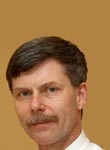 Dr. McQueston, M.D., MBA, is the Medical Director of Pediatric Respiratory Therapy at Randall Children's Hospital, with more than 25 years of clinical experience in pediatric lung disorders. His work in asthma disease management has been nationally recognized, and he has repeatedly been voted one of Portland's top doctors. Dr. McQueston is based full time at Randall Children's Hospital at Legacy Emanuel. Dr. McQueston's goal is to ensure that children with lung illnesses achieve their full potential in all activities including school and sports. His clinical interests include asthma disease management as well as chronic aspiration, cystic fibrosis, and clinical quality improvement. Dr. McQueston's outside interests include mountain climbing and model railroading.
Phone: 503-413-2050
Fax: 503-413-2026
Pediatric Neurology - Jennifer Huffman, MD, MPH
Dr. Jennifer Huffman is a pediatric neurologist who is practicing at Randall Children's Hospital at Legacy Emanuel in Portland, Oregon.
Phone: 503-413-3600
Fax: 503-413-3621
Pediatric Endocrinology - Katie Woods, MD, MBBS, MRCP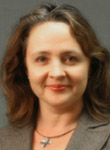 Dr. Woods' research interests lie in the area of growth, particularly the physiology and the molecular pathology of the growth hormone (GH)- insulin-like growth factor -I (IGF-I) axis. Dr Woods has characterized several pathologic mutations in the genes involved the regulation of the GH-IGF axis, and described phenotype-genotype associations in GH receptor deficiency. Dr. Woods was instrumental in the identification and characterization of the first human case of a mutation in the IGF-1 gene in man, which provided important insights into IGF-I functioning in the human in both pre-and postnatal life. She is currently pursuing genetic studies in subjects with IGF deficient short stature, and is involved in clinical trials of recombinant IGF-I therapy in human subjects. She is affiliated with Oregon Health and Science University (OHSU)
Phone: 503-418-5710
Fax: none
Pediatric Endocrinology|Diabetes - Sevket Yigit, MD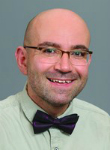 Board-certified in pediatric endocrinology, Dr. Yigit is the medical director of pediatric endocrinology at Randall Children's Hospital at Legacy Emanuel. Dr. Yigit earned his medical degree at Ankara University Medical School in Turkey. He completed pediatric residencies at Maimonides Medical Center in New York and Ankara University Medical School. Dr. Yigit completed a fellowship at Connecticut Children's Medical Center, University of Connecticut. He is certified as a clinical densitometrist, and his clinical interests include osteoporosis and bone disorders.
Phone: 503-413-1600
Fax: 503-413-1915