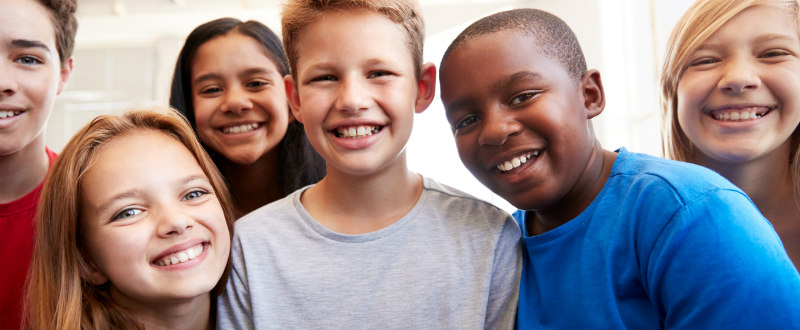 Pediatric Behavioral Healthcare
Pediatric Behavioral HealthCare
MENTAL CRISIS – If you believe your child is a danger to themselves or others, or in a mental or behavioral crisis, call the Deschutes County Crisis Hotline immediately at (800) 875-7364. It's available 24 hours a day and open to all areas of Central Oregon, including Crook and Jefferson counties. If your child is having suicidal thoughts or showing acute negative mental behaviors, call 9-1-1 for help.
CRISIS HOTLINES:
YouthLine
For teen-to-teen support – 877-968-8491
Text teen2teen to 839-863
Chat Online
oregonyouthline.org
SafeStrongOregon Get Help Now Hotlines
MENTAL WELLNESS IS JUST AS IMPORTANT AS PHYSICAL WELLNESS
Pediatric behavioral healthcare requires an integrated approach to both physical health and mental health to ensure your child's overall wellbeing. COPA's pediatric medical providers and Behavioral Health Clinicians offer compassionate care and treatment services for children of all ages to address concerns regarding their behavioral, developmental, and mental wellness. COPA is an inclusive and safe space for children, adolescents and their families.
These are just a few of the developmental and behavioral health areas we address:
Gross and fine motor skills
Acute Anxiety
Discomfort in social situations
Anger Management
Hyperactivity and Impulsivity
Self Destructive Behavior
Sleep Disturbances
Processing Trauma
We offer a family-centered, comprehensive team approach to behavioral health between the parent, child, primary care physician and behavioral health clinician. We work to understand the root of the child's core behavioral concerns and offer appropriate counseling and treatment options.
As pediatric behavioral health providers, our clinicians see patients for interventions over the course of three to five, 30-minute appointments at one of our COPA clinics or through our telehealth virtual meetings.
If a behavioral healthcare concern requires more than three to five visits, or if a child/family feels that ongoing support would be beneficial, COPA will help make a recommendation to another behavioral health specialist who can provide ongoing specialty services and a long term treatment plan.
Signs Your Child May Need More Support
Supporting Emotional Wellness in Children
HOW TO SCHEDULE AN APPOINTMENT
If you have any concerns about your child's development, behavioral health, or mental wellness, do not hesitate to call. Established patients at COPA who are up-to-date on their well child checks are welcome to schedule an appointment with our behavioral health team. You can also make an appointment with your physician and discuss the request for a referral to one of our behavioral health clinicians below. Call 541-389-6313.
Pediatric Behavioral Health Clinicians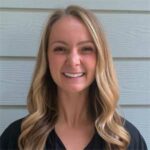 Maddie White, MS
is a registered marriage and family therapist associate and received her Master of Science in Couples and Family Therapy from University of Oregon. She utilizes warm, non-judgmental and strengths-based approaches with clinical training and experience in Trauma-Focused Cognitive Behavioral Therapy, Emotion-Focused Therapy, Structural Family Therapy, child abuse, and crisis interventions. Maddie adores working with children and feels fortunate to have the opportunity to walk alongside families in a collaborative approach to healing and supporting their overall mental health.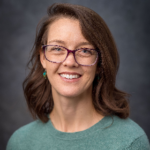 Erin Brunner, LMFT is a licensed marriage and family therapist and received her Master of Arts in Counseling Psychology from California Institute of Integral Studies. Erin utilizes strength-based approaches with training and experience in Collaborative Problem Solving, Cognitive Behavioral Therapy and Dialectical Behavioral Therapy, behavioral health assessment, and expressive arts techniques. Erin loves to work with kids and families to increase communication and co-regulation and to build compassion, self-understanding, and hope.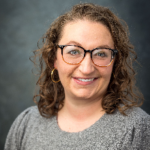 Amanda Galbraith, LPC is a licensed professional counselor. She received her Master of Education in Counseling from Wichita State University. Amanda's training and experience includes Motivational Interviewing, Dialectical Behavior Therapy, Parent Child Interaction Therapy (PCIT), Cognitive Behavioral Therapy, Parent Management Training of Oregon (PMTO), TF-CBT, crisis intervention, and childhood grief and loss. She enjoys working with the pediatric population and their families to support in increasing attachment, mindfulness, and emotional regulation skills.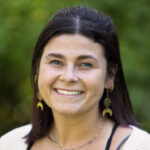 Breana Stanford, LCSW is a licensed clinical social worker. "Bre", as she is frequently referred, received her Master of Social Work from Indiana State University. Breana applies a trauma informed approach when working with families and children. She utilizes Cognitive Behavioral Therapy, Dialectical Behavioral Therapy and Art Therapy techniques to connect with her clients.  Breana enjoys building on clients strengths and communication skills to support a structured family environment. Her passion is to support her clients in building resilience through their struggles and achieving their goals
If you are concerned that your child may have attention deficit hyperactivity disorder (ADHD or ADD), please contact ​your primary physician, or our ADHD Coordinator to get the process started. They will be happy to answer all your questions. You may call the main phone line at 541.389.6313, and ask to be transferred.
After a phone consultation, you will receive a series of forms to complete regarding your child's development and behaviors and we will then schedule a provider visit to address behavioral health concerns.

Do you need the
Oregon Health Plan?