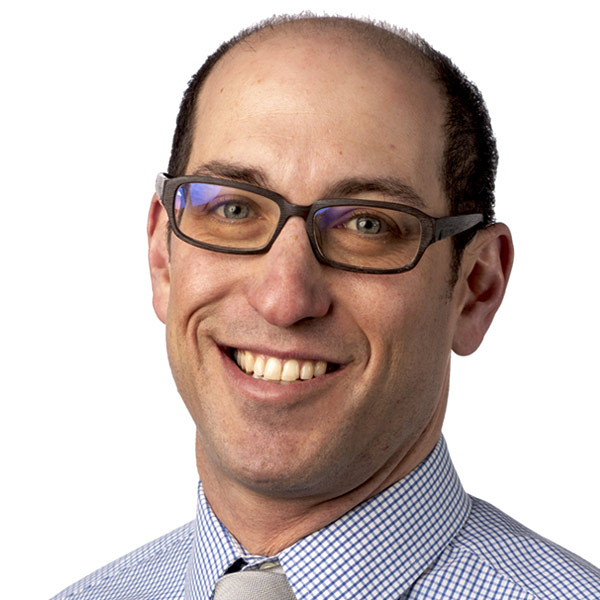 Board Certified Pediatrician

St. Charles Newborn Nursery Pediatrician

Oregon Health & Science University Pediatric Residency
Michigan State University, College of Human Medicine
University of Miami
Jeff Meyrowitz, MD, FAAP
It is a true pleasure to provide parents with confidence and guidance as they start their journey as new parents. Part of the privilege of being a pediatrician is watching a child grow from a newborn into a young adult, leaving to their next phase of life.
I understand the importance of connecting and communicating with both the child, as well as their parents, in order to best ensure their health and happiness. Having a family's trust is something I do not take lightly. I truly respect the importance of a pediatrician's recommendation.
I was born in Michigan and went to undergraduate school at Indiana University and the University of Miami. After moving briefly to Oregon, I returned to Michigan to complete my medical school training at Michigan State University. From there, I returned to Oregon to attend residency at OHSU, Doernbecher Children's Hospital.
My family and I then were fortunate to come upon an amazing opportunity to move to Central Oregon and become a part of Central Oregon Pediatric Associates.
In my spare time I enjoy spending time with my family, trail running, mountain biking and floating rivers.

he clearly loves children
Dr. Jeff is absolutely invested. His care and attention to detail go above and beyond every time we visit him. He clearly loves children and he takes great care of my kiddos! I'm so thankful to have such a great provider.
He is sooo great with kids
"We've seen Dr Meyrowitz since our son was born. He is sooo great with kids. He takes the time to get to know us and how everything is going. We've had nothing but great experiences & great care with COPA. So thankful for the care and doctors there."
Dr. Jeff is awesome
Dr Jeff is awesome. He always shows genuine care, we never feel rushed, and has a calm, friendly demeanor that all my children respond well to.
we really appreciated his patience!
I had extensive questions and some concerns about vaccinations, and Dr Meyowitz took a lot of time – probably more than was allotted us – to make sure we were on the same page and all my concerns were addressed. we really appreciated his patience!
he's calm, patient, and informative
Dr Meyrowitz is an amazing care provider!! He is always so calm, patient and informative. He makes us feel as if we are all an equal part of the care team and my son really respects him as his care provider!
Dr. Jeff is always amazing
Dr. Jeff is always amazing and we love him as a provider. He listens to and addresses all of our concerns every single visit. We always feel comfortable with the plan when leaving the visit.