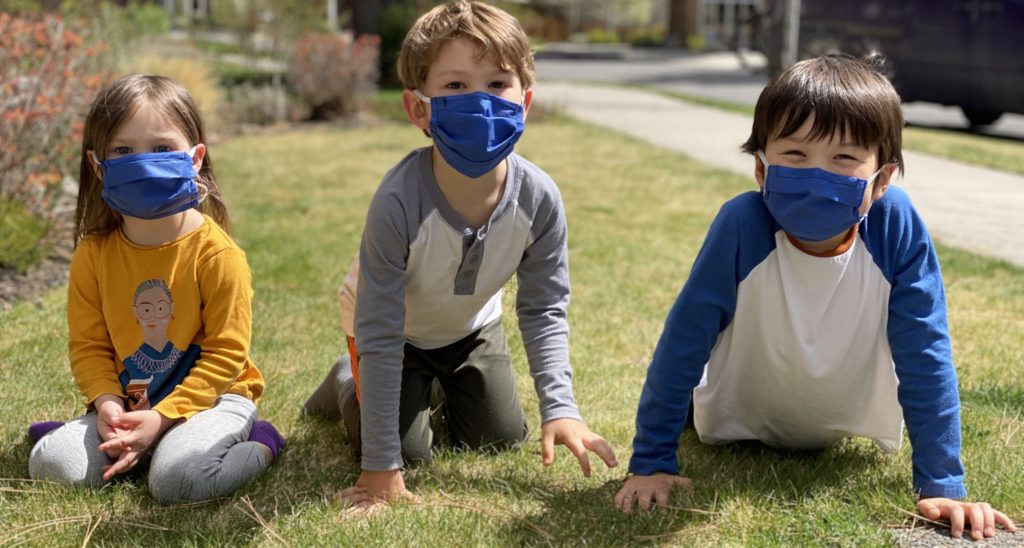 5.8.2020 – In cooperation with local and state health authorities, COPA is resuming pediatric visits in the clinics for any concerns of illness or non-urgent conditions, mental well being, and well child exams including sports physicals. We continue to offer Virtual Video Visits as an option for some situations.
Now that our communities have shown great progress with reducing COVID-19 spread and some restrictions are easing, we encourage parents to give us a call with any concerns and to schedule annual well visits, which were delayed for the initial COVID-19 outbreak.
Annual well exams at all ages (including teens) monitor important developmental milestones and keep immunizations up-to-date. In these exams, we also assess behavioral health and discuss age-appropriate topics, which is an essential part of the check-up. COPA is scheduling those exams now for dates beginning May 18th.
As soon as we learned of the potential for novel coronavirus in our region we changed protocols to ensure everyone's safety. Those safety measures are still in place and listed below. We are closely monitoring the spread of COVID-19 in our region and will continue to make adjustments, if needed, to ensure the highest level of safety and care.
SAFETY MEASURES IN PLACE
Video Visits
Virtual Video Visits (aka telemedicine) are available for a wide variety of concerns and are a great way to touch base with your provider. Interacting with your physician using a Virtual Video Visit is convenient and safe for families with multiple children at home. It also reduces the number of patients in the clinic allowing more room for distancing and limits potential exposure to both patients and medical teams. Virtual Video Visits are available using a laptop, tablet or smartphone, as well as PC with audio/video capability.
Separating Patients Who Might Have COVID-19.
We are screening all patients by phone and again at the entrance for symptoms of COVID-19. We have specific clinic times available for patients suspected of illness related to the novel coronavirus which are separate from other patients without symptoms.
Keeping Physical Distance
We are arranging lobbies and other common areas to encourage physical distancing. We're asking, if at all possible, that only one adult accompany the pediatric patient for their exam, and that siblings stay at home if there is another adult who can care for them.
Deep Cleaning and Disinfecting.
Exam rooms are disinfected between each patient visit and common areas are sanitized regularly.
Requiring Everyone to Wear a Mask
We are asking everyone over the age of two to wear a mask at all times in the clinic. Patients can wear a cloth mask from home or we will provide one.
COPA families have been wonderful and we appreciate everyone's patience and cooperation as we navigate the continued need for outstanding pediatric care during this novel virus outbreak.