When children are fully immunized against measles, the risk of becoming ill is extremely low.
Unfortunately, we are experiencing the occasional outbreak of measles in pockets of the Pacific Northwest where vaccination rates are not as high as we'd like to see. In January, 2019 there was a reported outbreak in Oregon and Washington that eventually spread to Central Oregon. For more details on the active case reported in Bend, link to bit.ly/2CV8G45
The best defense against this dangerous illness is to follow your physician's recommended MMR (measles/mumps/rubella) vaccination schedule. The MMR vaccination is safe and effective and provides the highest level of immunity.
If you're unsure about your child's immunization records, please contact COPA at 541-389-6313 or check the records on your child's MyHealth account. New patients are also welcome to enroll with COPA and get up-to-date on your child's vaccinations.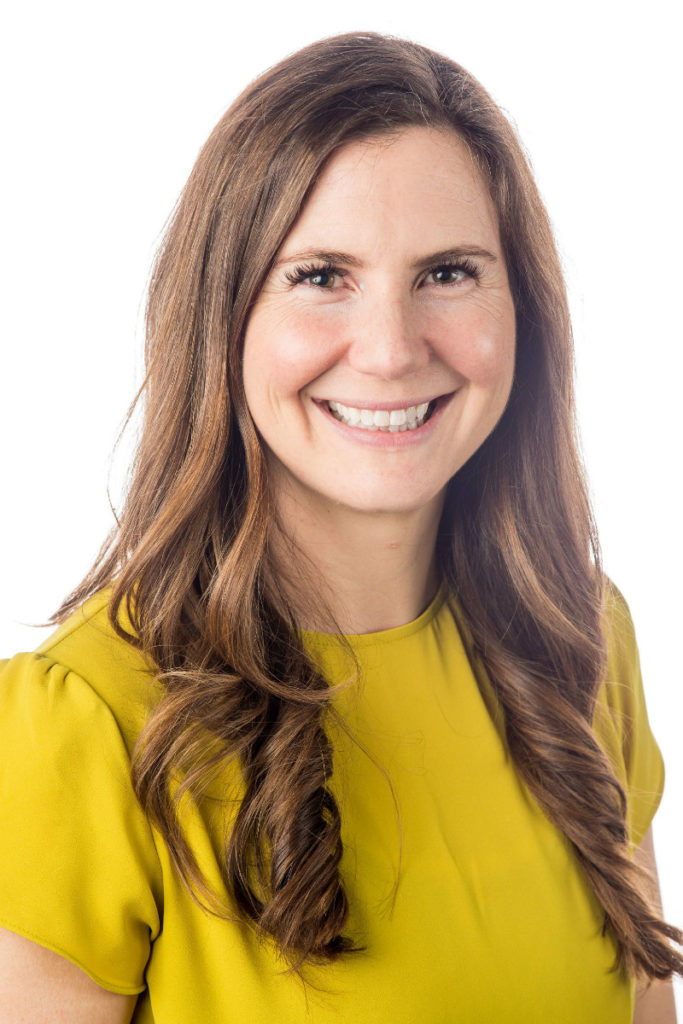 Dr. Logan Clausen, Chief Medical Officer at COPA, answers our parents' most common questions about measles.
What's the deal with measles? How dangerous is it really?
Decades ago, and before the MMR (measles/mumps/rubella) vaccine was required for school age children, it was one of the leading causes of death in children in the United States. It's still a leading cause of pediatric death in countries where vaccination rates are low.
Measles can pose significant risk to infants under 12 months, under-vaccinated children, and children with weakened immune systems. Complications of measles can range from secondary infections like pneumonia to severe inflammation of the brain.
Symptoms usually develop 10–12 days after exposure to an infected person and last 7–10 days, though the cough may last longer. Measles typically starts with a fever and fatigue, and is followed by cough, runny nose, and red eyes. A rash often appears a few days later on the face and then spreads down the body.
There is no specific anti-viral treatment for measles and physicians will monitor the patient, treating the highly uncomfortable symptoms, while working to prevent complications.
How is measles spread? Can I spread measles from my clothes if I was exposed to a contagious person?
A person who is fully vaccinated and exposed to a contagious person cannot transmit the measles virus on their clothes and infect someone who wasn't at the exposure site.
Measles is highly contagious, but transmission occurs person-to-person and through infectious droplets in the air. These droplets can stay in the air for up to two hours. People who are vaccinated have a 95% to 97% effective immunity against the disease. However, even among vaccinated populations, 3 out of 100 people can contract measles from a contagious person. That's why it's important for a healthy community to maintain high vaccination rates and suppress the disease in order protect those people who are not immune, including young infants and people with compromised systems.
Our family was present at a location where there was active measles case. What should we do?
If your family is fully immunized, you most likely will not contract measles. However, if you or your child was in one of the exposure areas on the days reported by the authorities AND any of you haven't received both doses of MMR vaccine, please contact your primary care physician and the Deschutes County Health Services at (541) 322-7418.
Regardless of your immunization status, if within 10 – 14 days after exposure you present symptoms that include a cough, red eyes, fever, or spots like a rash, contact your physician immediately.
My child is showing signs of illness, but to my knowledge she wasn't been exposed. Should I be worried about measles?
If there are reports of an active measles case in your area, there is reason to be cautious but not overly alarmed. When your child if fully immunized, they are highly unlikely to get measles.
Regarding your child's symptoms of illness, it's common to contract a virus with symptoms like cough, congestion, fever, and rash, which are typical for viruses like RSV (respiratory syncytial virus) and flu. As with any concerning symptoms, please call our COPA Nurse Advice Line, which is open 24 hours a day for our COPA patients. COPA parents are also welcome to call for a same-day sick appointment.
What is the MMR vaccine dose schedule for children?
COPA offers the first MMR (measles/mumps/rubella) immunization dose at 12 months, which should cause immunity in 93-95% of the children. The second dose is typically given between 2-4 years old (we encourage it at the 2 year well-exam), which stimulates the child's immune system to provide maximum immunity to measles.
The second dose can be given earlier than 2 years, as long as there has been a 28-day period since the 1st dose.
You should always check with your primary care provider about their recommendation specific to your child.
Can I give the MMR vaccine to my baby under 12 months old?
You may give the vaccine to babies over the age of 6 months. However, their immune system is still developing at this age and with the way the vaccine triggers an immune response, it may not work as well as it does when they are over 12 months. You can discuss the option of giving the first dose before 12 months with your COPA pediatrician.
Can I get the second MMR (measles/mumps/rubella) vaccine before my child's 2-year visit?
Yes! as long as there is a 28-day period between the first and second dose, you can give the second dose before 2 years old.
How do I keep my baby safe from the measles? She's too young for vaccinations.
Good question – it's always our recommendation for infants to avoid anyone who shows symptoms of being sick. Make sure everyone around your baby (family and friends) is fully immunized. And, of course, maintain your well-exam schedule to ensure she gets vaccinations on time.
With all the news about measles, should I still bring my child in for their well-child exam? Is it safe?
Yes! During the risk of a local outbreak of measles, COPA screens all sick children for symptoms of measles and potential exposures. With a suspected case, we have protocols in place to carefully avoid exposure to others and keep all our patients safe and healthy.
Does the second MMR (measles/mumps/rubella) dose "count" for school attendance requirements in Oregon?
Yes! Oregon's school law coordinator has assured us that "two doses of MMR vaccine given at or after 12 months of age with at least 28 days spacing between the doses will both count as valid for Oregon school requirements. No additional doses of MMR would be needed for school attendance."
DESCHUTES COUNTY HEALTH AUTHORITY LINKS ON MEASLES