Lactation Support for Breastfeeding Moms
Lactation Support for Breastfeeding Moms
We have certified lactation consultants in both our Bend and Redmond clinics to ensure you feel comfortable with feeding your newborn. Breastfed nuitrition is a good start for you and your baby. But, it's also common to have questions, concerns or problems with breastfeeding. If you feel a bit overwhelmed and need some help, COPA is here for you.
WHEN SHOULD YOU SEE A LACTATION CONSULTANT
Feel free to contact our Lactation Consultant if you're experiencing any of these problems:
You and/or your baby are having a hard time with breastfeeding.
Your breasts or nipples hurt or you have an infection.
Your baby is not gaining weight.
You are worried about how your baby acts during or after feeding.
You are worried that you might have too much or too little milk.
Your baby is refusing the breast, or refusing the bottle with breast milk.
Your doctor or your baby's doctor sends you for help.

Need help with the
Oregon Health Plan?
WHAT YOU MAY EXPECT DURING YOUR VISIT
At your appointment, your Lactation Consultant will evaluate you and baby to help find solutions to the problems. She may use any of these tools to assist you: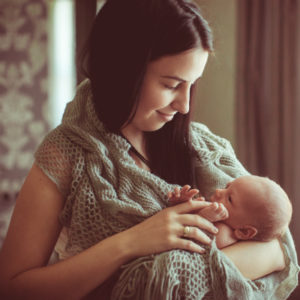 Watch your baby breastfeed and offer help with positioning and technique, if needed.
Show you how to tell when your baby is latched and feeding well.
Put a finger in your baby's mouth to check your baby's suck and mouth structures.
Weigh your baby before and after breastfeeding.
Help you with breast pumping.
Offer written instructions and support numbers to call when you need help.
Prepare for Your Consultation
Dress comfortably and come as you are – pajamas and all – bringing your feeding pillow or comfy blanket. If you have questions about your bottles, nipple shields or pump, please bring them in as well. Include your feeding or diaper diary if you have it. Mostly, just be yourself and let us help you and your baby.
To schedule your lactation support appointment, call 541-389-6313. Lactation appointments are at COPA's Northwest Crossing Location in Bend and in our Redmond clinic on Larch Avenue. They are about 60 minutes long.
COPA CERTIFIED LACTATION CONSULTANT
Jorhdyn White, IBCLC
Board Certified Lactation Consultant
CREDENTIALS
International Board Certified Lactation Consultant (IBCLC)
Registered Lactation Consultant in Oregon
Degree in Lactation Consultation – Birthingway College of Midwifery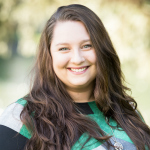 Jorhdyn has been seeking a career in infant and maternal health for as long as she can remember. She believes she has found her perfect match in lactation work. Her passion is helping families reach their feeding goals by offering individualized care to each unique family that walks through the door. 
Jorhdyn received her lactation degree from Birthingway College of Midwifery in Portland, Oregon. This is where she learned the importance of holistic care that marries both an evidence-based practice and an empathetic ear. She strongly believes that an excellent feeding plan is one that takes your family's thoughts, preferences, and needs into account. 
When she isn't at work you can find her spending time with friends and family, listening to audiobooks, seeing movies in the theater, and taking her dog Benjamin on adventures. She hopes you will make yourself at home during your visits and wants you to come as you are.